ABOUT US
A little bit of info about us...
T

he Music Yard is located at Stylux Business Park, Larne, Co Antrim and provides a selection of fully qualified tutors teaching drums, guitars (Electric/Acoustic/Bass), vocals, keyboards and DJ'ing skills.

A total of four, fully equipped rooms are available for mainly one-to-one tuition.

Workshops and master classes are also offered.

Lessons are available for people of all ages and skill sets, either hoping to learn a new instrument and pursue grade exams (which can be arranged on-site) or simply to play just for fun.

Students also have the opportunity (if they so wish) to perform live, periodically throughout the year.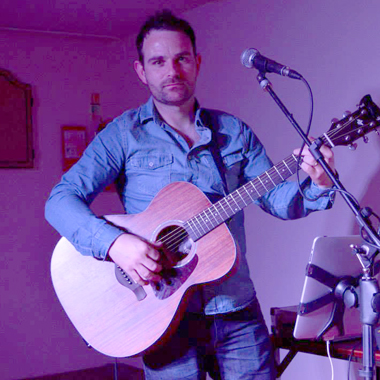 Meet the man behind the scenes - Thomas Hamilton
How long have you been in the music industry?
I have been playing in bands for almost 20 years now & have played at various venues & outdoor festivals around the country.
What were the main reasons for opening a business like the Music Yard?
I feel Larne was really lacking something of this nature. If there was anything like this when I was young, I would have been in my element!
What will a student expect to experience by being enrolled in the Music Yard?
Really I want the students to decide what they want from us. Some people will be learning the guitar for the 1st time and want to work through their grades, some people may just want to brush up on their drumming, some may join with the sole intention of forming a band with other like minded people, some will just want to increase their confidence, it really will depend on each individual student. Above all, I want people to enjoy the experience and gain as much as possible from it.